Here at Raja Workplace we commissioned a study to poll 1,000 kids to find out more about their experience studying at home during the pandemic and going back to school has been like.
Take a look at our video below to hear from some of the kids themselves and find out what they missed about school and how they found working from home. Keep scrolling to see our full list of survey results.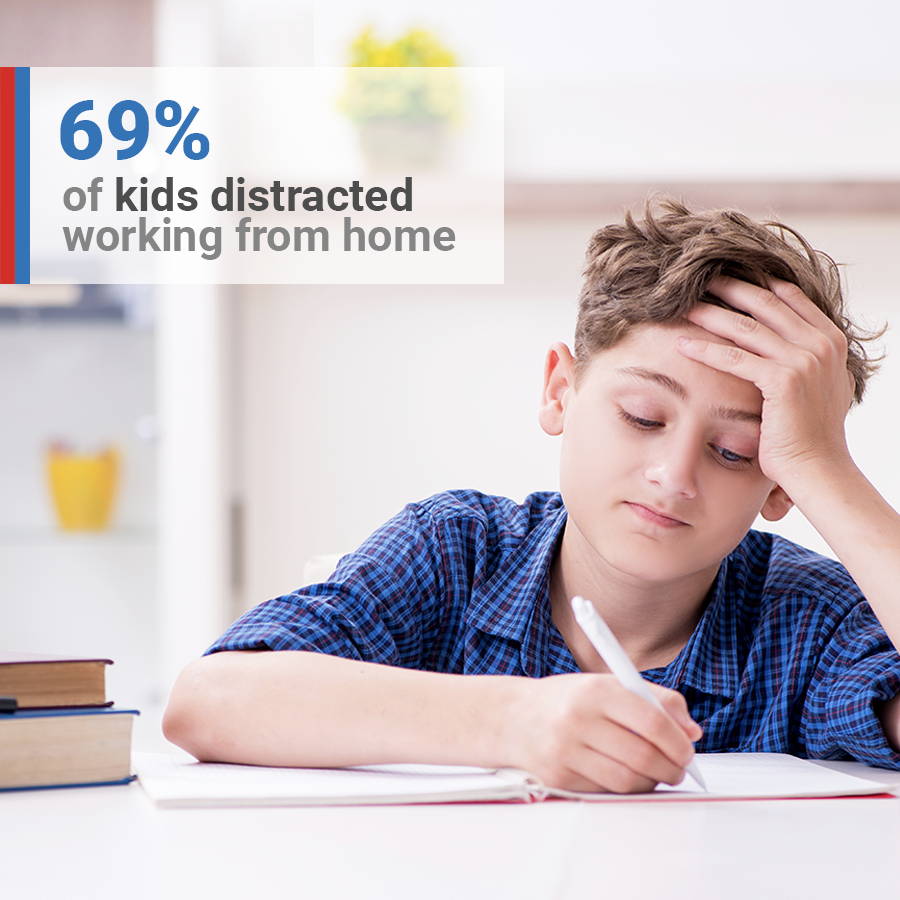 Kids are the happiest they have ever been!

Our study has shown that two-thirds of all children surveyed said they are the happiest they have ever been at school, now that they are finally back. It's clear that having school taken away from them and working from home has made the kids appreciate the fun of the classroom.
Top 5 things kids missed the most about school:
Playing with friends
Chatting with friends
The playground
Running around in PE lessons
A favourite teacher
Uncomfortable workspaces
As a supplier of school and classroom equipment we are passionate about ensuring all children have the equipment they need around them to be able to learn effectively in a safe and comfortable environment. It's clear from the survey that many children did not have access to an appropriate workspace from home:
69% of children surveyed said they were distracted at home
16% did not have a table to work from
18% did not have a comfy chair
22% did not have a tray for storage
18% had to share a room/table with a parent or guardian
Parents learnt something new
Our survey suggests that kids weren't the only ones who were learning from home. 58% of children surveyed claimed that they had to teach their parent/guardian a thing or two when learning from home. Parents were worst at helping with maths with over 40% of kids surveyed claiming it was their weakest subject. They also found English and Science hard which made up the rest of the top 3 subjects parents struggled with most.
When asked if they wanted to be home-schooled again, 45% of kids said no, whilst 22% of kids weren't sure. It's clear that spending few months away from the classroom has left most children missing it. Not seeing their friends was a big factor in this statistic and their return to school has made most children happier than ever to be back.