A conveyor belt system is a mechanical handling product that enables you to quickly, efficiently and safely move materials from one location to another. A well-placed industrial conveyor can not only save your business valuable time and effort, but it can also speed up production processes.
For your business's convenience, our conveyors can be floor mounted or supported on adjustable stands to accommodate flexible working. Additionally, we have a range of accessories available meaning that almost any layout can be created.
Where can they be used?
Industrial conveyors are most commonly used in production, packing, warehousing and distribution environments, but they're suitable for just about any job. We have a diverse variety of styles and designs which allows them to be widely used in many industries, including aerospace, pharmaceutical, automotive, agriculture, chemical and even retail.
What types of conveyor belt system do RAJA Projects offer?
From the simplest layout through to more complex projects, RAJA Projects will help determine the system best suited to your particular requirements.
Gravity Roller Conveyors
Our gravity roller conveyors are the simplest and most economical method of transporting goods as they don't need to be powered by a motor power source. These conveyors can also be tailored to manage loads between 10kg and 150kg per roller, making them suitable for even the most robust of jobs. To increase the functionality of our gravity roller conveyors, various special components can be added such as skate wheel bends, ball tables and turntables which enable goods to move in different directions or turn within tight corners. Additionally, spring balanced gates can be fitted to provide easy access to other areas of your facility.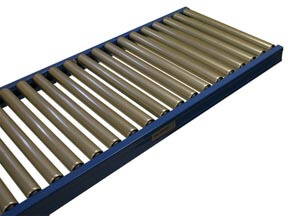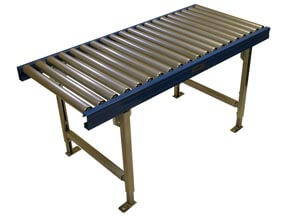 ---
Aluminium Frame Conveyor
Our aluminium frame conveyors feature plastic rollers or skate wheels, making them highly corrosion resistant. Due to this they're perfect for use within environments which are sensitive to air, moisture, temperature and chemical particles, such as medical waste and pharmaceutical manufacturing.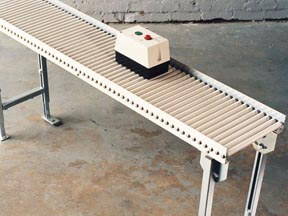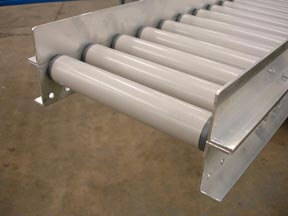 ---
Powered Conveyor
This system is adaptable and highly efficient and allows for complete control of the movement of goods by using independently driven rollers. We have layouts to suit all applications available with additional features to help maximise functionality including: load accumulation, separation of goods, 90° corner or pusher units, merge switches, chain transfers and blade stops.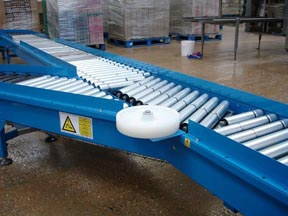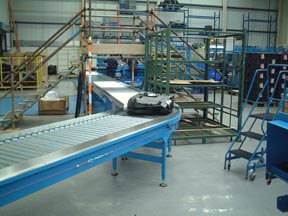 ---
Belt Conveyor
Our PVC conveyor belt systems are powered by a flange-mounted motor with stop/start control. They feature adjustable height stands and can be set horizontally or on an angle to create an incline/decline. We also have plain options which are suitable for general use, or flighted belt options available which are ideal for elevating products quickly and safely. If a custom design is required, emergency stops, single phase motors and side guard accessories can be added to create a conveyor which meets your business needs.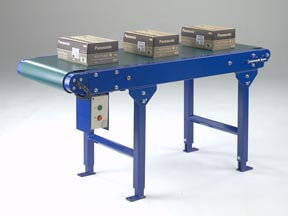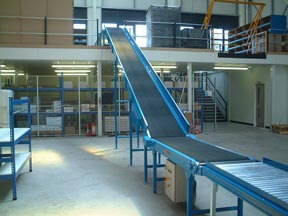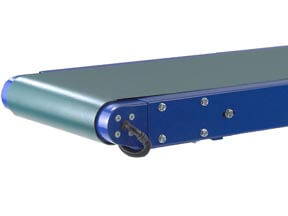 ---
Expanding Conveyors
A fully-flexible, concertina style industrial conveyor is perfect for areas where a versatile method of moving goods is critical. Our units can be closed or expanded to suit, and the addition of mobile base frames allow for the conveyor to be moved to the job at hand. Our conveyors can also be fitted with a choice of skate wheels or rollers, ensuring that they can accommodate a wide range of load capacities.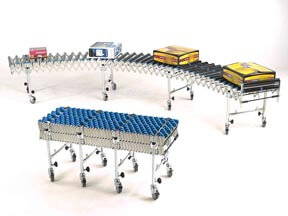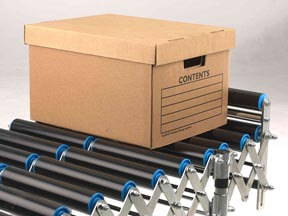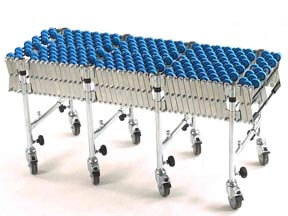 ---
How can we help you?
RAJA Workplace offer a no obligation site survey service, carried out by one of our skilled and experienced regional technical representatives. This enables us to discuss your objectives for your conveyor belt and system installation and apply our knowledge to create a proposal which best suits your needs. After your site survey, we will then provide a thorough and detailed quotation, with an appropriate layout drawing for your consideration. If you have any further queries or concerns, we are happy to return to the site as much as you need.
Want to find out more about our conveyor belt and system installations? Call us now on 0800 954 9001 to discuss your requirements and arrange a no obligation site survey.
Alternatively, if you already know what you're looking for fill out our online quote request and we'll reply back within 24 hours.
---